Francesca G.
Instrument(s):
Clarinet, Piano, Flute
Areas of Work:
Nassau, Suffolk, Manhattan, Brooklyn
Type(s) of Lessons Offered:
In Home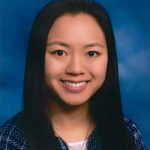 Francesca is a recipient of the New York Youth Symphony Principal's Fellowship and winner of the New York Summer Music Festival Concerto Competition. She has attended the Decoda Skidmore Chamber Music Institute, Clarinetopia, Buffet Academy, Claremont Clarinet Festival, Aria International Summer Academy, Interlochen Institutes, Drum Major Academy, and The Usdan Center for the Creative and Performing Arts. Noteworthy venues she has performed at include Carnegie Hall, Symphony Space, United Palace, Tilles Center, The Frick Collection, and The Wadsworth Atheneum Museum of Art.
She currently attends Mannes School of Music on a merit scholarship, pursuing a Master's Degree in clarinet performance with Charles Neidich. At Mannes, Francesca serves as the director of the Mannes Clarinet Quartet and music leader at the Mannes Gig Office. In her undergrad at The University of Hartford's The Hartt School of Music, she was awarded a performing arts scholarship for her Bachelor's Degree program as a double major in clarinet performance and music education. She is a former student of Ayako Oshima, Naomi Drucker and was first inspired to play clarinet by her great grandfather, Vincent "Jimmy" Abato.
As a music educator, Francesca is certified by The Connecticut State Department of Education to teach music from Pre-K through Grade 12. Over the summers, Francesca teaches at Kathryn Brickell Music and The Piano Shoppe in Garden City. She has also worked as a chamber intern at Summertrios. In her undergrad, she tutored piano and ear training at The University of Hartford's Student Success Center as well as served as an adjudicator at the Connecticut Music Educators Association.
In addition to being a musician, Francesca is also a visual artist. She was named a Long Island Scholar Artist and was presented with the Bianchi Scholarship in the Long Island's Best Exhibition. Her artwork has been featured at the Heckscher Museum of Art, the Huntington Art Council's High Arts Museum, and the Clarinet Art Exhibit held at Colorado.
Michael Violette
Instrument(s):
Guitar, Bass Guitar, Piano, Ukulele, 5 String Banjo, Mandolin, Woodwinds
Areas of Work:
Suffolk
Type(s) of Lessons Offered:
In Home, Online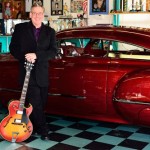 Michael has been at the helm of String Sound Studios since 1986. Mainly a guitarist, he is also well-schooled in bass guitar, piano, and some woodwinds. He is considered by his peers to be a talented multi-instrumentalist with skills on 5-string banjo, ukulele, and mandolin. While at Five Towns College, Michael studied with master musicians Peter Rogine, John Dewitt, and Donna Olson. Michael insists on being eclectic and shares a deep understanding of jazz, rock, blues, and classical music with all his students. Michael has a world view of music which includes Latin, eastern, and western elements that show up in his arranging.
Over the years, many of his students have been accepted into music colleges and are actively involved in the music industry today. Michael is also an ace transcriber, arranger, and extremely knowledgeable in using music software such as Sibelius to arrange and compose music for the ensembles at our Setauket studio. For over 30 years he has been guiding students in NYSSMA, All-State, recitals and college auditions. Michael's influences range from Bach to Larry Carlton, and he has played with numerous bands as a freelancer over the years. He is in the midst of a finger-style solo guitar project and involved in private and ensemble music instruction.
Along with possessing a strong musical prowess, Michael and his family are very involved with ice skating and ice hockey.
Ross V.
Instrument(s):
Clarinet, Saxophone, Flute
Areas of Work:
Nassau, Suffolk
Type(s) of Lessons Offered:
In Home, Online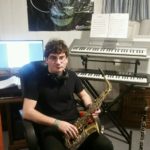 Since discovering his father's clarinet beneath the stairs at the age of 7, Ross's passion for music has evolved into a lifelong commitment and career. His musical beginnings consisted of orchestra and jazz ensembles in his school and community, eventually graduating to become the principal chair of the Maryland All-State and Maryland Classical Youth Orchestras.
Ross received the Louis Armstrong Award for Jazz Performance and the John Philip Sousa Award for musical excellence in high school.  He studied classical clarinet and jazz saxophone on a full scholarship to UMBC, graduating in 2016 with a B.A. in Performance. He has performed with a variety of jazz and new music ensembles in Baltimore and Washington D.C.  He has also been composing music since 8th grade, and has ranked in the international Scofen Music contest for EDM composition.
Ross has been teaching for the past 8 years, and draw his techniques from the lessons of the great teachers he has studied with. He believes that virtuosic musicians discover and cultivate their sound through mastery of the most basic of skills, and thus focuses on mastery of fundamental skills and tone exercises, even with more advanced students.  The characteristics of a musician's sound that differentiate them from their peers lie within their tone, breath control, concentration, and understanding of the underlying melodic and rhythmic structures.