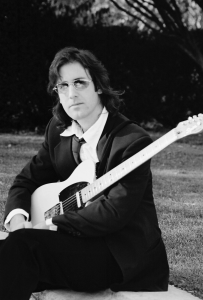 Instruments: Guitar, Bass Guitar
Areas of Work: Suffolk, Nassau
Michael is an active performer and teacher of guitar, as well as a composer. His playing experience ranges from classical guitar, chamber music, jazz big bands, rock/funk and jazz fusion. Michael studied classical guitar at C.W. Post under the direction of Professor Harris Becker, and Jazz Guitar under Professor Mark Marino. While attending Post, Michael performed in numerous recitals and master classes, and was also the resident jazz guitarist of the C.W. Post Jazz Band as well as the school's Renaissance music consort. He has performed at the Long Island Guitar festival throughout the years. Some of the world-renowned classical guitarist Michael has played for include: Manuel Barreuco, Sharon Isbin, Carlos Dominiconi, and Benjamin Verdery. Michael's versatility, knowledge, and proficiency of a wide range of styles of music make him a sought after performer and teacher. Besides classical music, Michael is fluent in jazz, rock, blues, and world music styles among others. He has composed recordings for such corporations as Harman International Group, and performed on local TV. In 2014, a classical work for violin and guitar that Michael composed was premiered at "A Midsummer Music Dream / Songe d'été en musique" In Quebec, Canada. Michael is currently an active performer and guitar/bass instructor in the Long Island, NY area.