Brigitte S.
Instrument(s):
Piano
Areas of Work:
Nassau, Suffolk
Brigitte holds a Bachelors degree in Music Education from SUNY Fredonia. She has been teaching piano to students of all ages since 2002, helping them develop their talents, realizing their potential, and preparing them for their NYSSMA performances. She has also worked with choirs.
Brigitte's piano lessons started early, when she was seven years old in Vienna, Austria. At the age of seventeen she performed a Schubert Impromptu from memory at the school's recital and could not find her finishing chord. This embarrassment prompted her to stop playing for a few years. At SUNY Fredonia, she worked hard with the help of her teacher to overcome her performance anxiety and play her own graduation recital.
Brigitte loves working with students of all ages and abilities.
Daniel M.
Instrument(s):
Piano
Areas of Work:
Suffolk, Nassau
Daniel studied musical composition with the internationally recognized film composer Dr. Kenneth Lampl and classical solo/collaborative piano with American Chamber Ensemble pianists' Marilyn Lehman and Blanche Abrams at Hofstra University. Being an undergraduate music student at a university has helped him make many personal and career-related connections.
Daniel has worked as a student aid under the department chairperson and have become well acquainted with potential and current student policies. Also he has made friends pursuing careers in different fields, such as performance, teaching, composing, and music business. The music he enjoys playing the most is from the great composers of the past; Mozart, Chopin, Albeniz, Poulenc, and Beethoven. When teaching music, the most important thing is to help the student bring out their voice and personality.
Contact us at 631-476-8946 if you would like to book Daniel for music instruction.
David D.
Instrument(s):
Piano, Guitar
Areas of Work:
Suffolk
In addition to normal guitar instruction, David has amassed a weather of knowledge regarding music publishing, and copyrights, and has learned how the business works and how to interpret various contractual agreements relating to the recording industry.  He has released over 14 albums worldwide and toured extensively in Europe and the United States. In addition, he has composed three "rock operas" that were performed over 50 times each, in Germany, Austria, and Switzerland, with each work garnering rave reviews.
His approach with teaching is to motivate and inspire the students, to get the students to read so they have access to the "repertoire", introduce them to proper scale fingering, modes, and the theory behind the compositions they are learning, which will hopefully inspire them to begin composing their own works. In addition David would also like to show them all the things not normally taught or found in the "classical" method–namely all the chords and riffs from the "rock" side of things, especially the world of metal.
Contact us at 631-476-8946 if you would like to book David for music instruction.
Francesca G.
Instrument(s):
Clarinet, Piano, Flute
Areas of Work:
Nassau, Suffolk, Manhattan, Brooklyn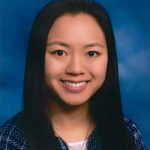 Francesca is a recipient of the New York Youth Symphony Principal's Fellowship and winner of the New York Summer Music Festival Concerto Competition. She has attended the Decoda Skidmore Chamber Music Institute, Clarinetopia, Buffet Academy, Claremont Clarinet Festival, Aria International Summer Academy, Interlochen Institutes, Drum Major Academy, and The Usdan Center for the Creative and Performing Arts. Noteworthy venues she has performed at include Carnegie Hall, Symphony Space, United Palace, Tilles Center, The Frick Collection, and The Wadsworth Atheneum Museum of Art.
She currently attends Mannes School of Music on a merit scholarship, pursuing a Master's Degree in clarinet performance with Charles Neidich. At Mannes, Francesca serves as the director of the Mannes Clarinet Quartet and music leader at the Mannes Gig Office. In her undergrad at The University of Hartford's The Hartt School of Music, she was awarded a performing arts scholarship for her Bachelor's Degree program as a double major in clarinet performance and music education. She is a former student of Ayako Oshima, Naomi Drucker and was first inspired to play clarinet by her great grandfather, Vincent "Jimmy" Abato.
As a music educator, Francesca is certified by The Connecticut State Department of Education to teach music from Pre-K through Grade 12. Over the summers, Francesca teaches at Kathryn Brickell Music and The Piano Shoppe in Garden City. She has also worked as a chamber intern at Summertrios. In her undergrad, she tutored piano and ear training at The University of Hartford's Student Success Center as well as served as an adjudicator at the Connecticut Music Educators Association.
In addition to being a musician, Francesca is also a visual artist. She was named a Long Island Scholar Artist and was presented with the Bianchi Scholarship in the Long Island's Best Exhibition. Her artwork has been featured at the Heckscher Museum of Art, the Huntington Art Council's High Arts Museum, and the Clarinet Art Exhibit held at Colorado
Contact us at 631-476-8946 if you would like to book Francesca for music instruction.
Jared L.
Instrument(s):
Violin, Viola, Cello, Mandolin
Areas of Work:
Suffolk - Nassau
Jared graduated from San Jose State University in 1977 in Music Ed. He worked his way through college giving private lessons on violin and mandolin. The Suzuki Method was new at that time and Jared was able to apply it, and other methods, with great success. Over the years, Jared has been able to perfect his skills as a string teacher and adapt to various styles including Classical, Celtic, Jazz and Blues.
He also specializes in American traditional fiddling which includes Appalachia, Bluegrass and Texas – contest styles. Jared received a Master of Arts degree from Hofstra University in 2010 in Scottish Music. During this study he was able to travel to Scotland and Cape Breton, Nova Scotia several times. Here he participated in dances, competitions and the Scottish Games. Since then Jared has devoted all of his time to private lessons on the violin, viola, mandolin, electric violin and beginning cello.
Jared's NYSSMA students have received high marks and have remained with him year after year. He feels that teaching is very rewarding, and can inspire students on to a career in music. As a chosen field, it can be followed from the grade school orchestra right through high school.
Jason P.
Instrument(s):
Guitar
Areas of Work:
Suffolk, Nassau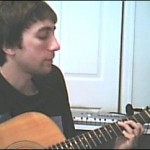 Jason holds a Masters degree in Music Education from Hofstra University, as well as a Bachelors degree in Audio Engineering/Music Business from Five Towns College.
His performance experience includes playing guitar and bass in pit and jazz bands, as well as his own band. He has also sung in college choruses, and produces/engineers music for artists at a home studio. In the past five years, he has written and recorded seven albums of original material.
Jason has experience teaching in public schools and is certified in Orff-Schulwerk with a background in choral/instrumental studies. He has prepared students for competitions including NYSSMA.
His main belief is that music education is central to developing a child's aesthetic, experiential and cognitive skills. It enhances the capacity to feel emotion, bridges gaps between cultures and language, offers us alternate ways of thinking and allows us to express what words cannot.
Contact us at 631-476-8946 if you would like to book Jason for music instruction.
Jenni Z.
Instrument(s):
Drums, Percussion
Areas of Work:
Nassau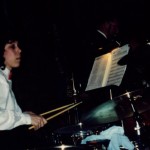 Jenni is one of Long Island's most prominent percussion instructors. After studying music and graduating from Queens College in 1983, she began teaching and performing all over Long Island and New York.
Jenni has performed with many bands, from small bands to big bands. Throughout the 1990's, she performed with The Memories of Swing Orchestra, one of Long Island's busiest big bands.  She was a founding member of the Rush tribute  band "2112", as well as member of "Tick Tock", a punk rock band, performing regularly at many iconic New York City clubs including The Ritz and CBGBs. In the 2000's, she managed the Al Miller Big Band, led by famed clarinetist Bob Dransite, with performances all over the tri state area, including a regular concert series at Lincoln Center.
Jenni has been teaching privately since 1989, and has been the percussion instructor at Kellenberg Memorial High School since 1999.  She teaches all musical styles, specializing in big band and show drumming, as well as NYSSMA and Allstate preparation for snare, drum set, timpani and xylophone. Jenni is proud to be teaching for String Sound Studios.
Contact us at 631-476-8946 if you would like to book Jenni for music instruction.
John G.
Instrument(s):
Guitar, Bass Guitar
Areas of Work:
Nassau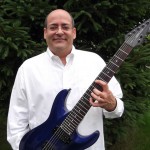 Inspired by the bands Boston, Heart, and KISS, as well as the huge variety of music heard at home due to music loving parents (his dad is an operatic tenor), John picked up guitar at 10 years old, was playing gigs with his band at 14, and teaching at 16. Along the way, he has had many outstanding teachers, including world-class guitar virtuoso George Bien, who he met while attending Five Towns College. Now with 30 years teaching under his belt, John is able to bring students of any level, and/or background to their musical goals.
On a personal note, John LOVES to teach! Through this enjoyment, and a wealth of experience, he personally ensures that each and every student quickly gains the skills to make music, while having as much fun as he does! He makes sure to bring everything he's gone through as both teacher and student, and closely relates the success of his students with his own success. (He also loves dogs and cats, so no worries if you have pets! They might even make a new friend!)
Contact us at 631-476-8946 if you would like to book John for music instruction.
John M.
Instrument(s):
Voice, Piano
Areas of Work:
Suffolk, Nassau
Hailed by Opera Now for his "believably heroic figure with a gleaming ring at the top of his vocal register," John, in the 08/09 season, will add the roles of Samson and Tannhäuser to his repertoire. He will debut in Norway, Greece, Lithuania and Poland. In the spring of 2009, John will cover Placido Domingo in Los Angeles for the role of Siegmund in Die Walküre. He returned to the Nationaltheater Mannheim for Alvaro in La forza del destino, the title roles in both Lohengrin and Parsifal and Jason in Medée in the 2007-08 season. In previous seasons with the company, he has also sung Kaiser Die Frau ohne Schatten, Max in Der Freischütz, Siegmund in Die Walküre, Sergei in Lady Macbeth von Mtsensk, Canio in Pagliacci, and the title role in Otello.
His relationship with the Metropolitan Opera started with his participation in the company's famed Lindemann Young Artist Development program and subsequent debut as Stolzing in Die Meistersinger von Nürnberg. He has since bowed there as Don Jose in Carmen, Walther von der Vogelweide in Tannhäuser, Enée in a new production of Les Troyens conducted by James Levine, False Dmitiri in Boris Godunov, Andres in Wozzeck also conducted by James Levine and recorded for television broadcast, Kaiser in Die Frau ohne Schatten in performances conducted by Philippe Auguin and Christian Thielemann.
Highlights of his other engagements in America include Bacchus in Ariadne auf Naxos with Seattle Opera, Lyric Opera of Chicago, Utah Opera, and Tulsa Opera; Bacchus and Menelaus in Die Ägyptische Helena at Santa Fe Opera; Paul in Die tote Stadt and Don Jose in Carmen at New York City Opera; a return to Lyric Opera of Chicago for Stolzing in Die Meistersinger von Nürnberg; and Narraboth in Salome at Houston Grand Opera and Opera Company of Philadelphia.
Among his many international engagements are performances at the Deutsche Oper Berlin as Apollo in Daphne and Menelaus in Die Ägyptische Helena. He sang Erik in Der fliegende Holländer at the Frankfurt Opera, Menelaus in Die Ägyptische Helena and Tichon in Kát'a Kabanova at the Royal Opera at Covent Garden, Bacchus in Ariadne auf Naxos and the title role in Parsifal at the Scottish Opera, and Florestan in Fidelio at Opera North Ireland. He made his debut at the Gran Teatre del Liceu in the title role in Lohengrin and later joined the company for Bacchus. He made his debut at the Teatro alla Scala as Bacchus in Ariadne auf Naxos and at the Arena di Verona as Don Jose in Carmen. Other engagements lead him to De Vlaamse Opera for Apollo in Daphne and Gherman in Pikovaja Dama, Grand Théâtre de Genève and L'Opéra de Nancy for Laca in Jenufa, Chatelet in Paris for Apollo in Daphne, and to the Opéra de Nantes for both the title role of Lohengrin and Florestan in Fidelio. He also joined conductor Bertrand de Billy for concert performances of Albrecht von Brandenburg in Mathis der Maler at the Konzerthaus in Vienna and has sung title role in Lohengrin at the Teatro Municipal di Santiago in Chile.
On the concert stage, John recently sang Fritz in Schreker's Der Ferne Klang at the Concertgebouw in Amsterdam. He joined the Vancouver Symphony Orchestra and Andrew Litton as well as the Royal Philharmonic Orchestra under Libor Pesek for Janácek's Glagolitic Mass; the Kansas City Symphony for Mahler's Symphony No. 8; the Toronto Symphony Orchestra, the Atlanta Symphony Orchestra, andrnthe Pittsburgh Symphony under Lorin Maazel for Beethoven's Symphony No. 9; the Colorado Sympony for Mahler's Das Lied von der Erde; and the San Francisco Symphony and Michael Tilson Thomas for Stravinsky's Les noces.
A frequent guest at festivals all around the world, the tenor has been featured at the Spoleto Festival in Rachmaninov's The Bells, as Magician in The Consul and in Haydn's Die Schöpfung. He's sung the title role in Rienzi at the Antiken Fesitval with Sebastian Lang-Lessing, Mahler's Das Lied von der Erde and Symphony No. 8 at the Bard Music Festival, Menelaus at the Baden-Baden Festival and Florestan in Fidelio at the Bellingham Festival.
John's recordings of scenes from Lohengrin and Siegfried as well as scenes from Tristan und Isolde have been released on the Naxos label. He can be heard as the Magician in The Consul on Chandos and tenor soloist in 'In These Great Times', released on Tzadik. Other recordings include Zorn in Die Meistersinger von Nürnberg on London Decca under the baton of Sir Georg Solti, and Araldo in Don Carlo on Sony, conducted by James Levine.
Contact us at 631-476-8946 if you would like to book John for music instruction.
Karolina B.
Instrument(s):
Piano
Areas of Work:
Nassau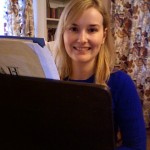 Karolina began studying piano at the age of seven under the tutelage of Dr. Ana Maria Trenchi Bottazzi. She received her Bachelor of Music in Classical Piano Performance from William Paterson University. Studying with Gary Kirkpatrick, Karolina graduated with Magna Cum Laude Honors. She was a founding member and participant of the William Paterson University Piano Ensemble for two years. Karolina's notable performances include an appearance with the Leschetizky Piano Society and two solo recitals at the Kosciuszko Foundation. Karolina taught piano lessons at the Music Den in Kinnelon, NJ for students varying in age and ability.
Contact us at 631-476-8946 if you would like to book Karolina for music instruction.
Michael D.
Instrument(s):
Guitar , Bass Guitar
Areas of Work:
Nassau, Suffolk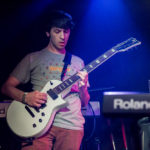 Michael has been playing guitar for over 10 years, with experience in classical, rock, pop and metal. In May of 2016, he received his Bachelors of Arts in Music with Honors from Hofstra University. Throughout the time at Hofstra, he studied various aspects of music, including advanced levels of harmony, ear training, music history, keyboard harmony, and performance practice. Michael studied classical guitar at Hofstra, and performed in Hofstra's classical guitar ensemble and university choir.
He has been performing in bands of various styles for over 8 years. Currently, Michael performs and composes for a Long Island based group named Consonance, a progressive metal band incorporating jazz and pop influences. Consonance performs regularly at various popular Long Island venues, as well as Brooklyn, NYC and out of state. In addition to his performing experiences he currently works at The Paramount, a popular 1,500 music venue in Huntington.
Contact us at 631-476-8946 if you would like to book Michael for music instruction.
Michael R.
Instrument(s):
Guitar, Bass Guitar
Areas of Work:
Nassau, Suffolk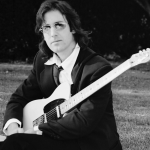 Michael is an active performer and teacher of guitar, as well as a composer. His playing experience ranges from classical guitar, chamber music, jazz big bands, rock/funk and jazz fusion. Michael studied classical guitar at C.W. Post under the direction of Professor Harris Becker, and Jazz Guitar under Professor Mark Marino. While attending Post, Michael performed in numerous recitals and master classes, and was also the resident jazz guitarist of the C.W. Post Jazz Band as well as the school's Renaissance music consort. He has performed at the Long Island Guitar festival throughout the years. Some of the world-renowned classical guitarist Michael has played for include: Manuel Barreuco, Sharon Isbin, Carlos Dominiconi, and Benjamin Verdery. Michael's versatility, knowledge, and proficiency of a wide range of styles of music make him a sought after performer and teacher. Besides classical music, Michael is fluent in jazz, rock, blues, and world music styles among others. He has composed recordings for such corporations as Harman International Group, and performed on local TV. In 2014, a classical work for violin and guitar that Michael composed was premiered at "A Midsummer Music Dream / Songe d'été en musique" in Quebec, Canada. Michael is currently an active performer and guitar/bass instructor in the Long Island, NY area.
Contact us at 631-476-8946 if you would like to book Michael for music instruction.
Moreno F.
Instrument(s):
Areas of Work:
Moreno inherited his love and talent for music from his grandfather, father, and extended family. From the age of two, he started by strumming an open G on cavaquinho to accompany his father. He began taking piano lessons when he was six and trombone lessons when he was ten, performing in the Oyster Bay district bands.
In middle school, he began taking guitar and bass guitar lessons. Continuing to play all these instruments, he went on to perform in the district's choruses, a cappella choirs, jazz bands, and community bands. He competed in NYSSMA on solo trombone, solo voice, and group vocalist. He also performed in All-County choirs and concert bands, musicals, and summer theater shows.
While in high school, he and his best friends started Suggested Donation, a band that went on to perform locally. They went on to play mostly improvised music over the years, and continue to do so today.
Two years of music theory classes in high school prepared Moreno to continue studying on his own, with the help of occasional instruction. After traveling for two years, he moved to New Orleans, where he studied Al Di Meola guitar technique and his favorite compositions, including Jobim, música popular brasileira, jazz, and rock pieces. Deconstructing arrangements note by note, analyzing, and rearranging these pieces for different instruments and ensembles provided an important foundation to continue his musical journey.
After living in New Orleans for five years and spending six months in Seattle studying alternate tunings, Moreno moved back to New York. He began teaching professionally and playing samba with Tom de Deus on cavaquinho.
Having continued to teach ever since, he has gained experience teaching a wide variety of instruments and students with different musical goals. Moreno forms the lessons around the compositions that each student chooses to learn, enriching the student experience with theoretical analysis and explanation.
He befriended Aeroplane Pageant and eventually joined joined them as a bassist. He began to play other instruments and perform backup vocals in the band, performing live on the radio in NYC and at Great South Bay Music Festival. They are currently completing a new album.
Moreno worked with Steve Morrill in 2018 to adapt a standard guitar into a baritone guitar, which he has since adopted as one of his main instruments. In 2019, he organized, hosted, and performed at an American folk music program at Kingsland Homestead, a house built circa 1785, of Queens Historical Society.
Contact us at 631-476-8946 if you would like to book Moreno for music instruction.
Nina M.
Instrument(s):
Flute, Piano
Areas of Work:
Suffolk, Nassau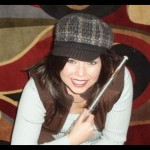 "Having the privilege to teach music or any other subject is having the privilege to inspire lives. I am thankful for the gift I have been given, and strive to inspire others with this joy." –Nina M.
Nina received her Bachelors degree in both flute performance and psychology from Arizona State University in May of 2005. She has played flute and piano since 1991 and has been teaching all ages (3 through 65 years old) since 1999. She has also played with a wide range of groups including Latin jazz groups, classical ensembles, an Indian gospel band, with opera productions, with symphony orchestras, and for various recordings. She recently spent time in Chennai, India, where she was teaching Western music. She is currently playing around Long Island with a band, and working on a solo album for piano, flute, and voice.
Nina is a very passionate, fun, encouraging, and inspiring teacher who knows how to get results!!
For examples of her flute music go to: Myspace.com/ninasmuse
Contact us at 631-476-8946 if you would like to book Nina for music instruction.
Ross V.
Instrument(s):
Clarinet, Saxophone, Flute
Areas of Work:
Nassau, Suffolk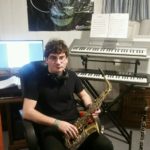 Ross V. ~ Since discovering my father's Clarinet beneath the stairs at the age of 7, my passion for music has evolved into a lifelong commitment and career. My musical beginnings consisted of orchestra and jazz ensembles in my school and community, eventually graduating to become the principal chair of the Maryland All-state and Maryland Classical Youth Orchestras.
I received the Louis Armstrong Award for Jazz Performance and John Philip Sousa Award for musical excellence in High School.  I studied Classical Clarinet and Jazz Saxophone on a full scholarship to UMBC, graduating in 2016 with a B.A. in Performance.  I have performed with a variety of Jazz and New Music ensembles in Baltimore and Washington D.C.  I have also been composing music since 8th grade, and have ranked in the international Scofen Music contest for EDM composition.
I have been teaching for the past 8 years, and draw my techniques from the lessons of the great teachers I have studied with. I believe that virtuosic musicians discover and cultivate their sound through mastery of the most basic of skills, and thus I focus on mastery of fundamental skills and tone exercises, even with my more advanced students.  The characteristics of a musicians sound that differentiate them from their peers lie within their tone, breath control, concentration, and understanding of the underlying melodic and rhythmic structures.
I begin lessons and practice sessions with sustained tones and interval/arpeggio exercises.  I guide beginning students through the Rubank, Accent on Achievement, or Breeze Easy method books.  I also believe in having practice performing, and thus all of my students study concertos/sonatos/fantasias and play mock concerts or auditions.
To keep things fun I also use the aebersold, and other play-along books with recorded ensemble backtrack CDs.   I am willing and able to teach whatever style or genre of music or improvisation that a student might be interested in, and have experience performing and teaching Classical, Jazz, Avant-garde, and 'New' music.
Contact us at 631-476-8946 if you would like to book Ross for music instruction.