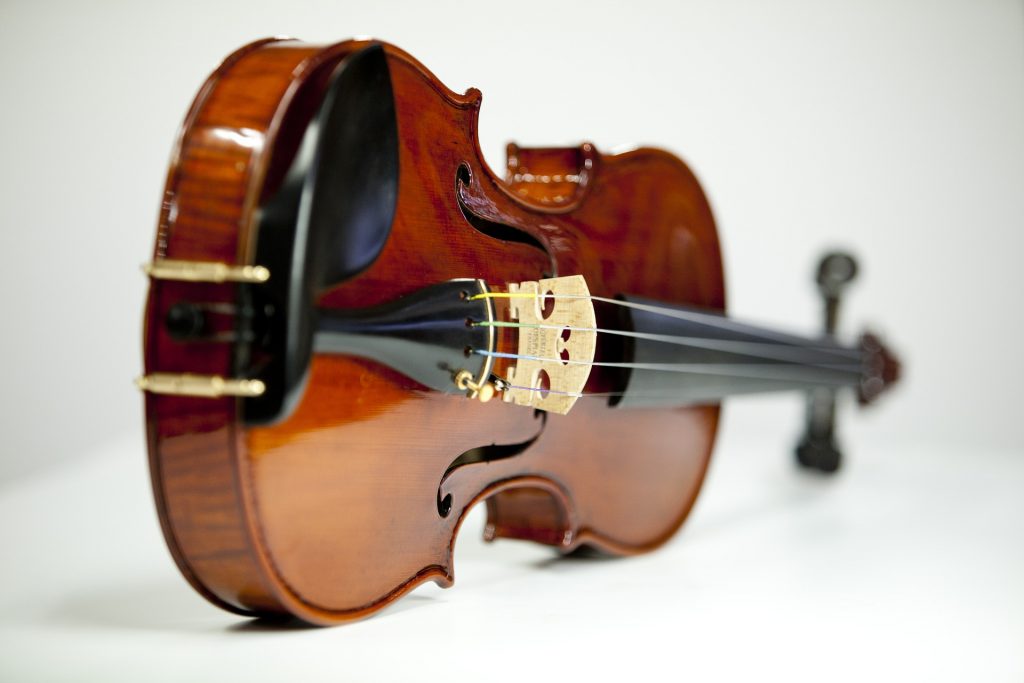 History and Information
The viola is a bowed stringed instrument that originated in Europe around the 16th century. It is the middle member of the violin family. Because the viola requires as large a body as the player can handle, size is often measured in inches rather than the traditional ½, ¾, or full sizes of other stringed instruments. There is an extensive repertoire for the viola, including classical, rock, folk, and pop music.
When to Start
Students can start viola lessons around age 5, depending on a their dexterity and fine motor skills. Some students start out on the violin and then switch to viola; although it should be noted that the strings are tuned differently, the instrument is larger, and the notes are displayed differently on the page. The viola requires a certain amount of care, as both the instrument and the bow are fragile. Most instructors will incorporate reading music into their lessons, so students should know at least some reading and counting fundamentals.
Getting a Viola
There are many brands and models of violas available for rent or purchase. For very young students, you may want to consider renting instruments for two reasons: 1) they will most likely grow out of instruments quickly and 2) they may lose interest (although we hope they don't!). Most stores provide repair services for instruments that they rent out. We can give you recommendations for places near you to buy or rent your viola. Please contact us, and be sure to include your location!
[Please note: A used viola is not necessarily inferior to a new one. In fact, older instruments will often be easier to play and have a better sound quality. Watch out for any large cracks or open seams, but most wear and tear due to age will not affect the playability or sound of the instrument.]
Books and Supplies
Your instructor can tell you which books and supplies are appropriate. Most books and many supplies, including strings and rosin, are available online. We can recommend stores near you where you can purchase supplies and music for your viola, if you prefer to do so in person. Please contact us, and again, remember to tell us where you live!
**Feel free to contact us with any questions you may have. We can help provide you with additional resources.**