Marianna C.
Instrument(s):
French Horn, Trumpet, Saxophone, Trombone, Tuba, Baritone Horn, Euphonium
Areas of Work:
Queens, Nassau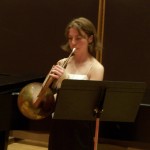 Marianna performs regularly throughout the New York region in addition to touring other cities, most recently Chicago and Toronto, playing a wide variety of styles.  She has been Principal Horn of The Symphony NY Chorus since 2009 and was featured on their album "Holy Night."  She has been the Third Horn for New York Chamber Players since October 2013, and she also began performing with Patriot Brass Ensemble in December 2011 and Concerts in Motion in April 2012.
In 2006, she began performing with Insieme Music, a contemporary chamber music ensemble, of which she was a founding member.  In April 2005, she was the winner of the solo competition at the Northeast Horn Workshop. Marianna has attended several music festivals under scholarship including: C. W. Post Chamber Music Festival; Music Naturally; and Dartington Hall International School in Totnes, UK for which she was awarded the Elmgrant Bursary.
She received a Master of Arts degree in 2008 from the Aaron Copland School of Music at Queens College where she studied with David Jolley. She graduated summa cum laude from Purchase College Conservatory of Music with a Bachelor of Music degree in 2006 where she studied with John Clark.  She also attended Purchase College under a full-tuition merit scholarship.
While a student at Purchase College, she was granted the Presser Award for her musical achievements.  Marianna was a faculty member at the Children's Orchestra Society from September 2010 to June 2012 and has also been a faculty member at the Music Academy of Garden City and Musika.
Her students have achieved success in being chosen for All-County and All-State Music Festivals. Her teaching philosophy is to develop her students' musical cognitive abilities while widening their range of technical proficiency. She believes that even students who think of themselves as lacking musical talent have the ability to become great musicians with training in musicianship and technical skills.
Contact us at 631-476-8946 if you would like to book Marianna for music instruction.
Paul B., Jr
Instrument(s):
Piano, Organ
Areas of Work:
Queens, Nassau
Paul B. Jr. is an accomplished organist, conductor, and composer. A native of New York, he has been involved in music since a young age. He was a multiple winner in the International Concert Alliance Piano Competition as well as the Piano Teachers' Congress of New York Piano Competition. He is a graduate of Andrews University, where he earned the Bachelor of Arts degree in Music and the Master of Music Degree in Orchestral Conducting. His major teachers were Dr. Kenneth Logan in Organ, and Dr. Claudio Gonzalez and Stephen Zork in Conducting. During his time at Andrews, he served as a Graduate Conducting Assistant, conducting works by Tchaikovsky, Barber, Brahms, and Operatic scores of Verdi.
He currently serves as Organist and Choir Director at St. Martin de Porres Parish in Brooklyn, NY, and as Organist and Choral Conductor at Temple Avodah in Oceanside, NY. He has written several short pieces, and works extensively as an Arranger and Orchestrator for various recording projects.
Contact us at 631-476-8946 if you would like to book Paul for music instruction.
Ti C.
Instrument(s):
Flute
Areas of Work:
Queens, Nassau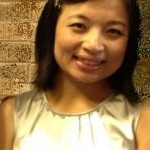 A native of Taiwan, Ti C. came to the U.S. at the age of 16. Holding a M.M. Degree in SUNY Purchase College and a B.A. in SUNY Stony Brook University, she pursued her Doctoral degree of flute performance at Texas Tech University, studying with Lisa Garner Santa. Ti was the winner of concerto competition at Stony Brook University in 2008, and received Palmedo and Music Department Scholarships. She attended to the Domaine Forget Festival in 2007 and the Charterhouse International Music Festival in 2010. Starting in 2011, Ms. Chung was the teaching assistant in the flute studio of Texas Tech University, the member of TTU Graduate Woodwind Quintet, and Lubbock Symphony Orchestra Education Woodwind Quintet. Her teachers include Conor Nelson, Tara O'Connor, Kaori Fujii, and performed in the masterclasses by Carol Wincenc and Susan Milan. As the winner of the concerto competition in Texas Tech University, she performed Liebermann's Flute Concerto with Texas Tech University Orchestra in the fall of 2013.
Contact us at 631-476-8946 if you would like to book Ti for music instruction.